In Promob Cut Pro there is the possibility to print the parent module label. To perform this operation, follow the procedure shown below:
1. With your project open in Cut Pro, go to Main - Print.
2. Selects Labels for printing.
3. Check Print parent modules labels.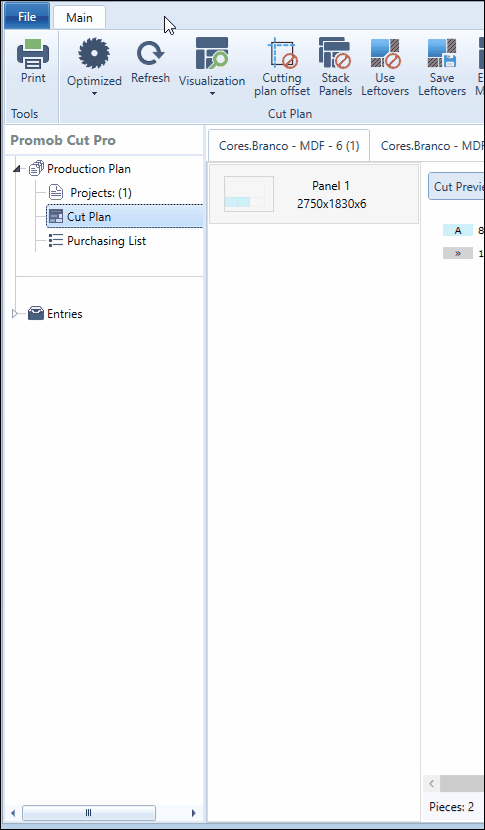 IMPORTANT: You can print the labels individually, to print only labels from parent modules, check the Print labels from parent modules option only.
4. Define the label template of your choice, for more information on the templates click here.
Customize the Parent Module label
As of Cut Pro version 1.2.4.17, in addition to using the standard templates available, you can customize the label for the Parent Module.
Change the size, the layout of the information, and select the information you want to display about the parent module, and thus create your own label template for the parent module.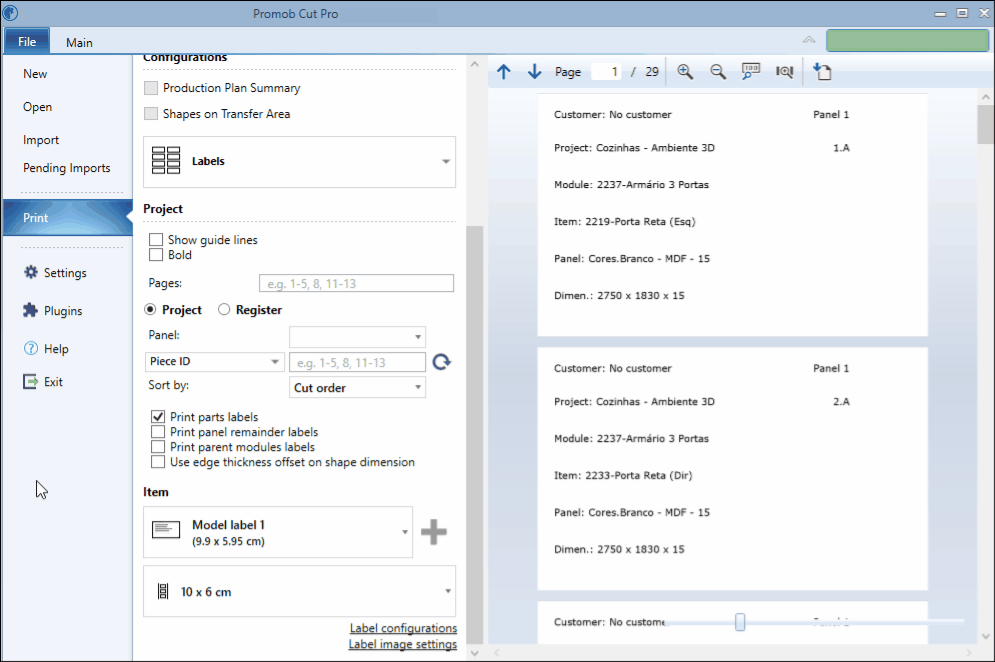 Parent Module Label Preview
The parent module label consists of the following information: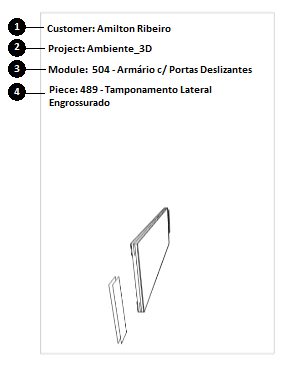 1. Customer: Represents the Customer Name that was entered in the Project Information.
2. Project: represents the name of the project to which this module belongs. This description consists of the following information Number Customer - Project Name, as shown below:

3. Module: Refers to the main parent module of the part.
4. Part field: refers to the subset.
Printing of parent module labels
There are two options for printing the parent module label description:
1. Main Assembly: only main modules that do not have a parent module will have their exploded label printed.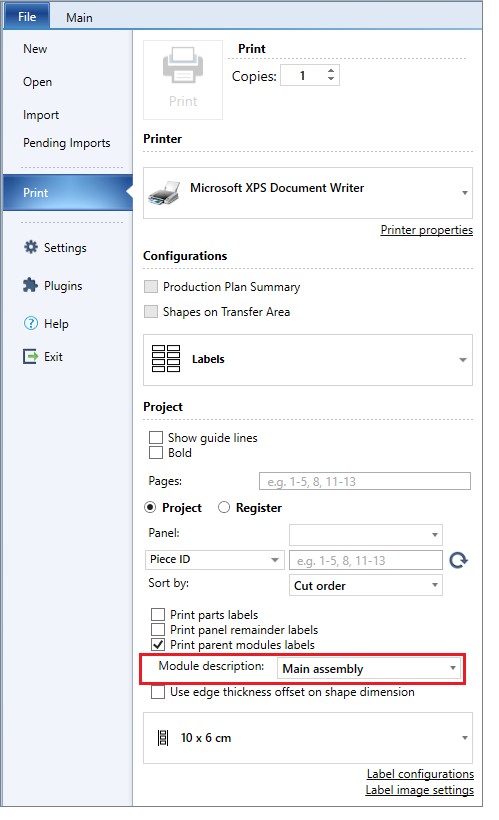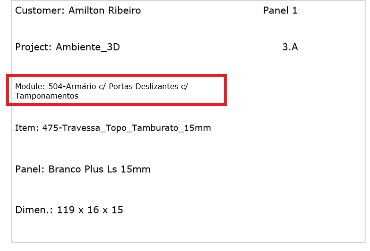 Printing items that have no parent module: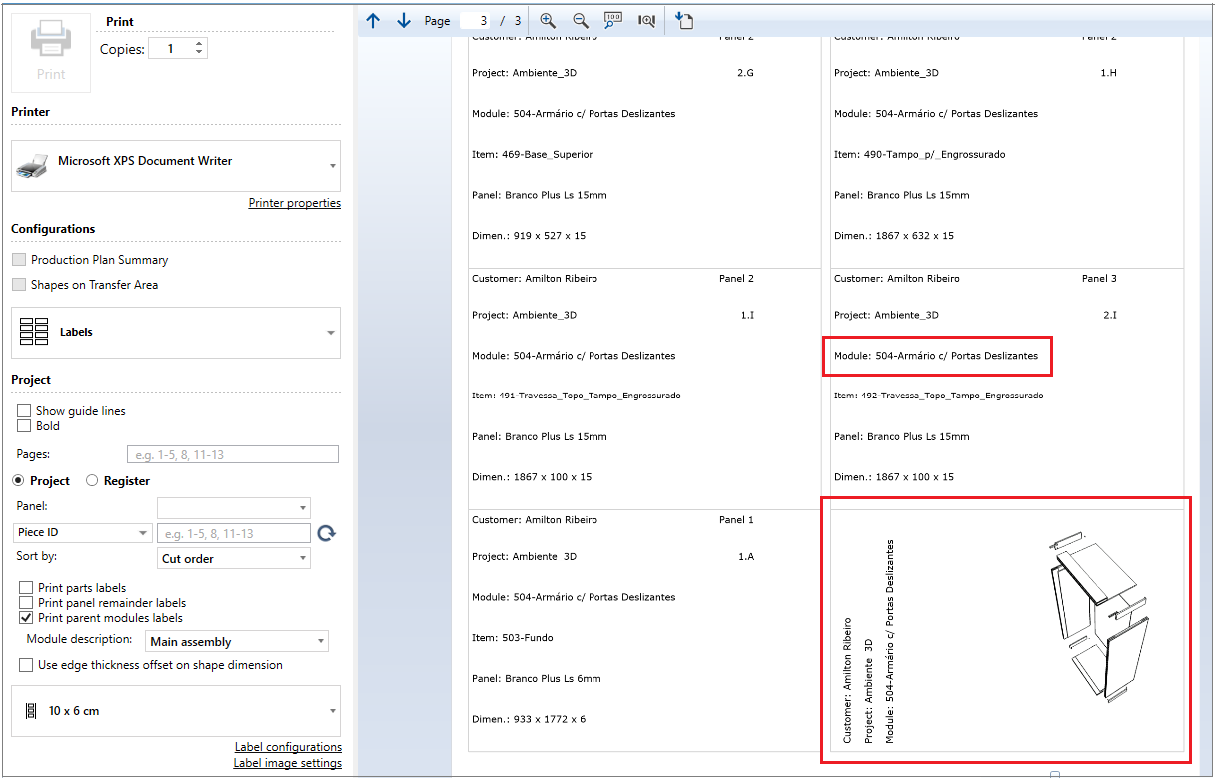 2. Subassembly: subassembly items will also have their label printed.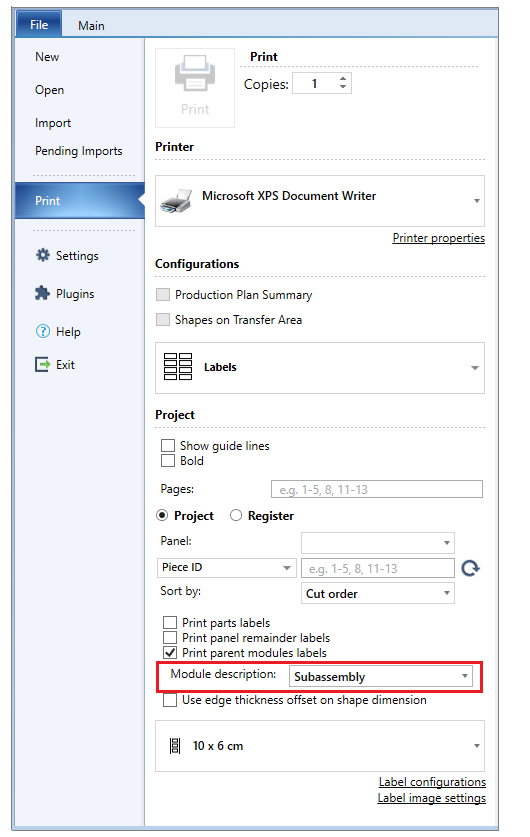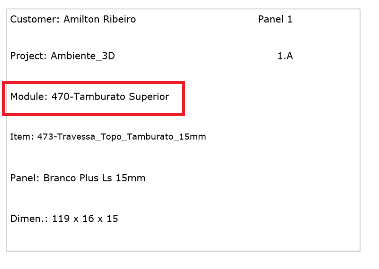 Printing subassembly items: