Edge references are used to export the desired module related information in the edge description on the label.
Edge Reference Registry
In the reference register it is possible to include the model ID that will be displayed on the label.
1. To do so, go to Registry - Builder - Border references registry.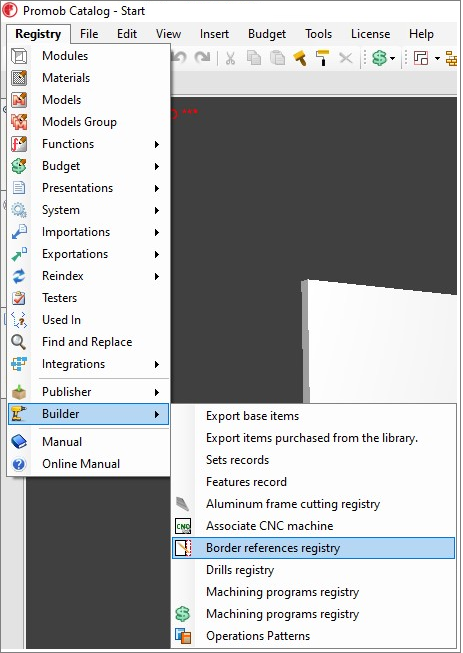 2. In Reference set the model ID that will be used as a reference for the border.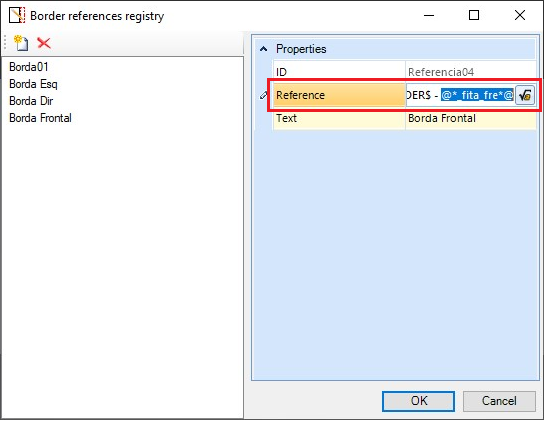 3. The template ID to be defined must be previously registered in the Model Editor, as follows: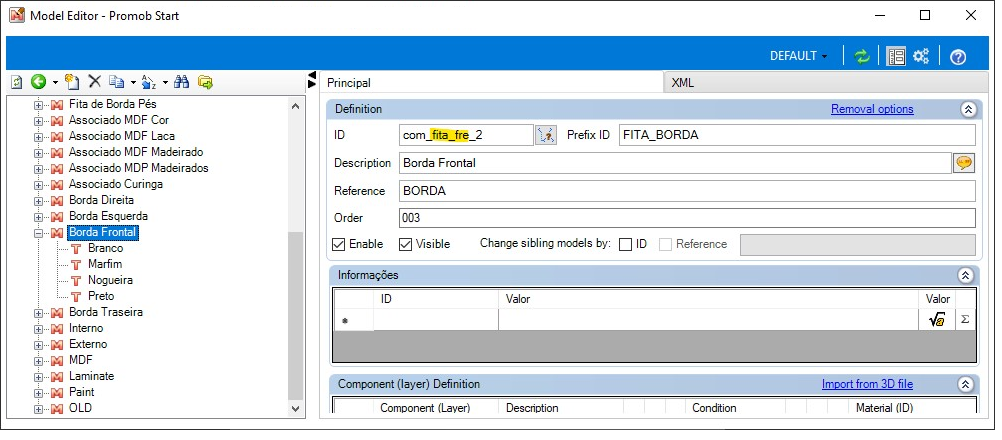 In the Builder tab, in the option Border register, it is possible to define which registered reference will be used.