The description of the edge band that are displayed on the tags generated by Builder has two distinct forms of representation:
1. Uses the reference registered and assigned to the border in the Builder tab - Reference Master. For more information, click here.
2. Uses the thickness and model name linked to the border.
Display of reference in label
To use the registered reference assigned to the border in the Builder tab, check the option in your optimizer's label settings.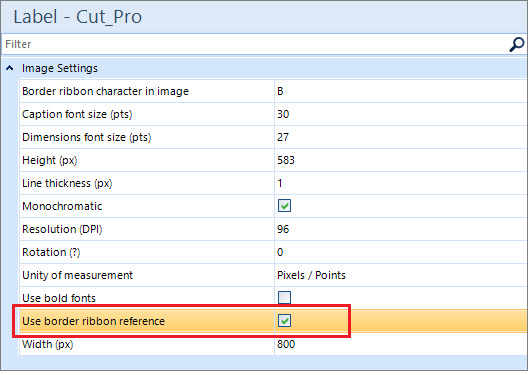 IMPORTANT:
By default this option is disabled and password protected, so contact Promob Support to make the appropriate changes.
This setting applies to labels only. Other reports and budgets always use the edge reference entered and assigned to the edge.
For edge information on labels to contain more than one template, you must have a border reference for each template to use.
Example label using reference: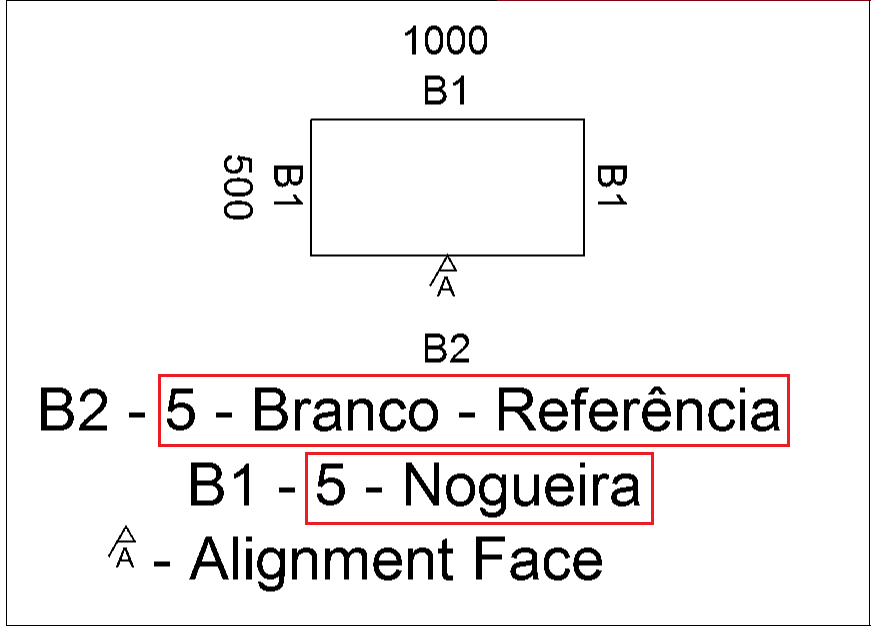 Example label using name and template :