Available from the version:
Plugin Builder XML - 60.0.4 or higher
Functionalities
Marking drill
In the Builder plugin setup, the Depth of marking hole operations (mm) field is available. 
IMPORTANT: The default value is 2, but this value can be changed by the user at any time.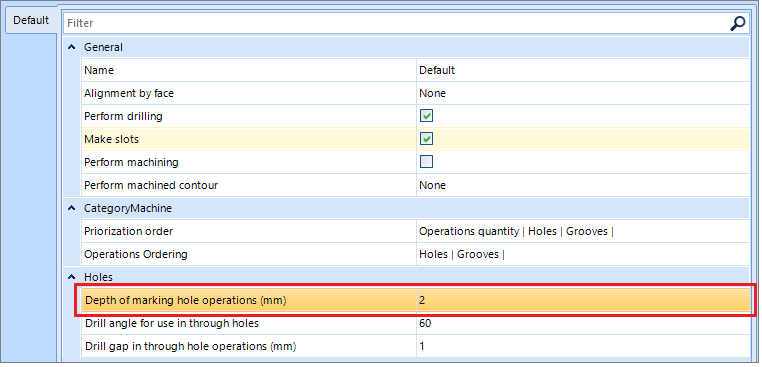 In the drill where the depth is lower than informed in this field, will be generated in the XML file with the information ISMARKIN with the value True.
And if the depth defined in the holes is greater than the one entered in this  field, they will be generated with the value False.
XML display example
Situation where Marking drill depth is set to 2.