What happens?
When generating a machine program, the machining behavior in the generated file does not correspond to what is expected, i.e., the measurements that are in the technical drawing are not represented accordingly in the program.
Why does it happens?
Essa situação ocorre, pois o item possui desenho de geometria editada e contém fita de borda com sobrecorte de chapa em cantos arredondados.
This situation occurs because the item has an edited geometry drawing and contains edge banding with plate offset at rounded corners.
Example of a part with edited geometry drawing.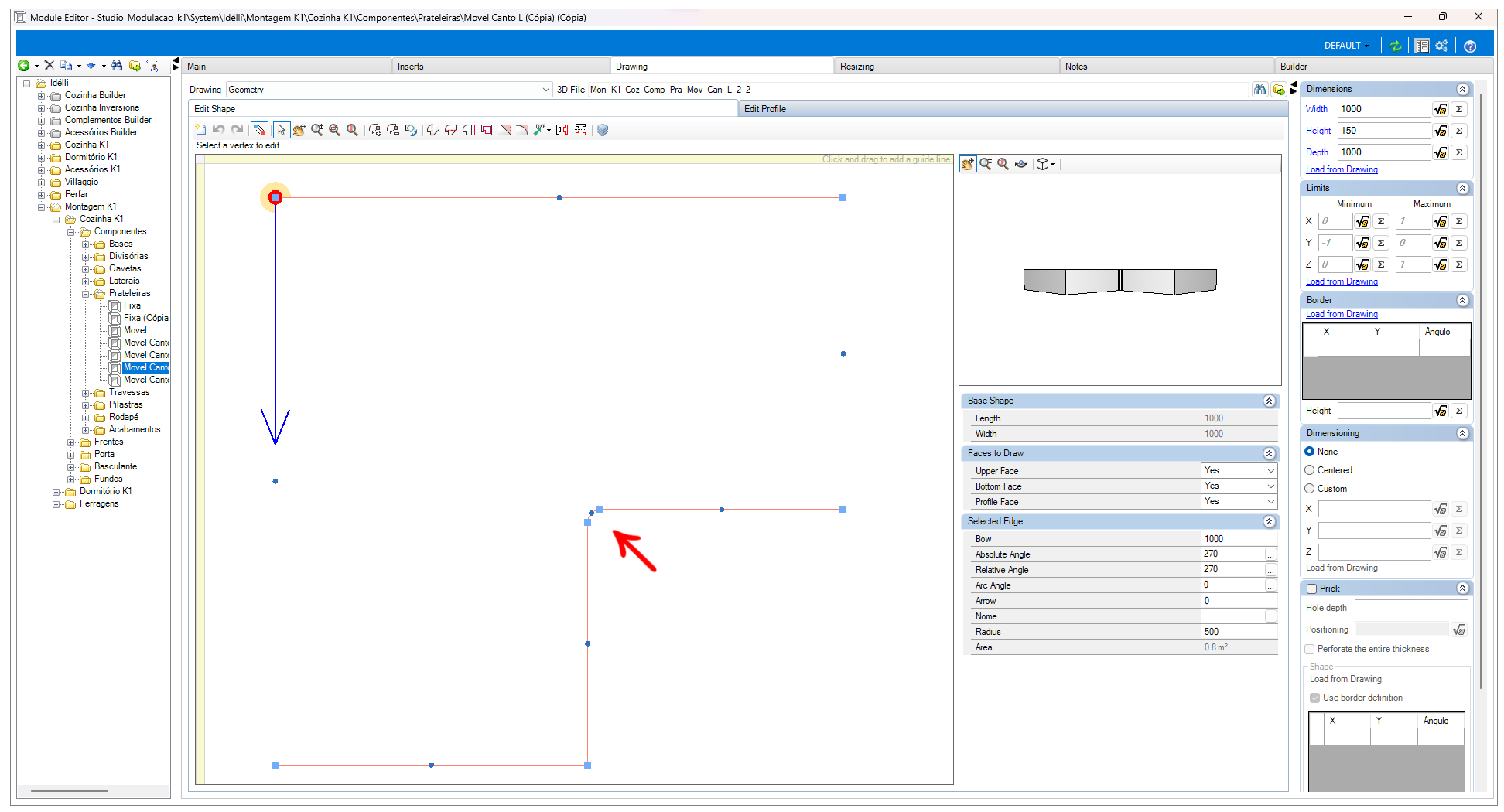 Example of applied edge band.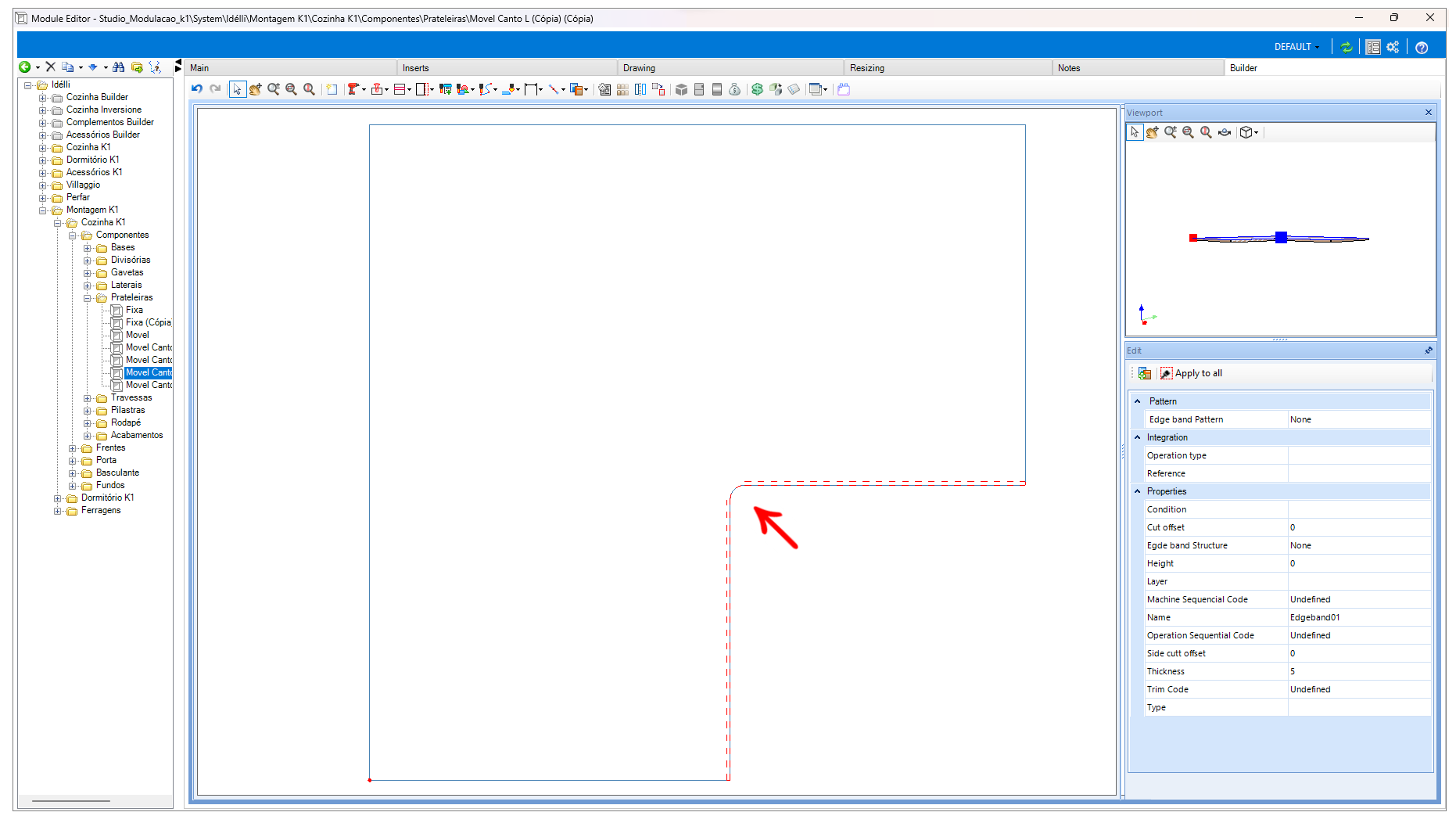 What to do?
Register the edge band individually:
1. Click on each vertex and register the edge. For more information on inserting edge band, click here.
IMPORTANT: In straight parts you can leave the plate offset, this does not change the quality of the final result, as can be seen below.