Available as of version: Cut Pro 1.2.4.18
It is possible to export and import some information and entries from Cut Pro to a file, and it can be imported into another Cut Pro, or the same one that exported them, if desired. For this:
1. Access File - Options - Import / Export and select Import / Export Cut Pro Information.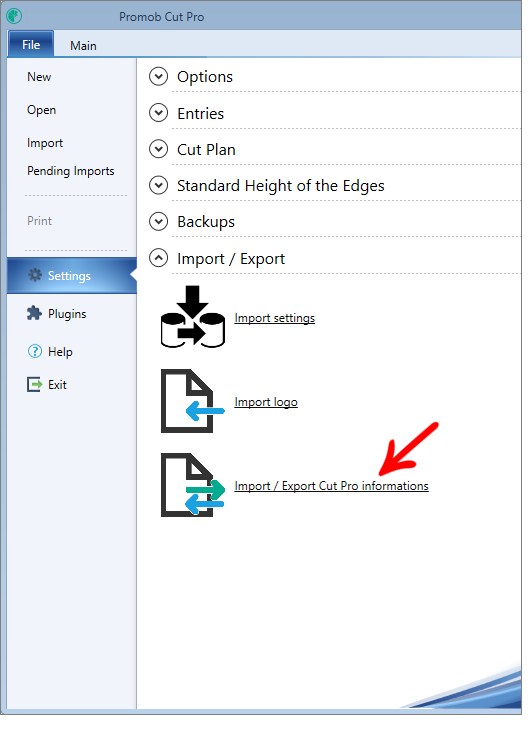 The export and import has the following items:
Board/Remainder register
Edge register
Label model
Label size
Operation scheme
Operation block
Project/register import setting
Export
To perform the export:
1. Access the Export tab, select the items you want to export and click Export.
2. When you click Export, a file named configurations.json will be created in the directory that was selected at the time of export.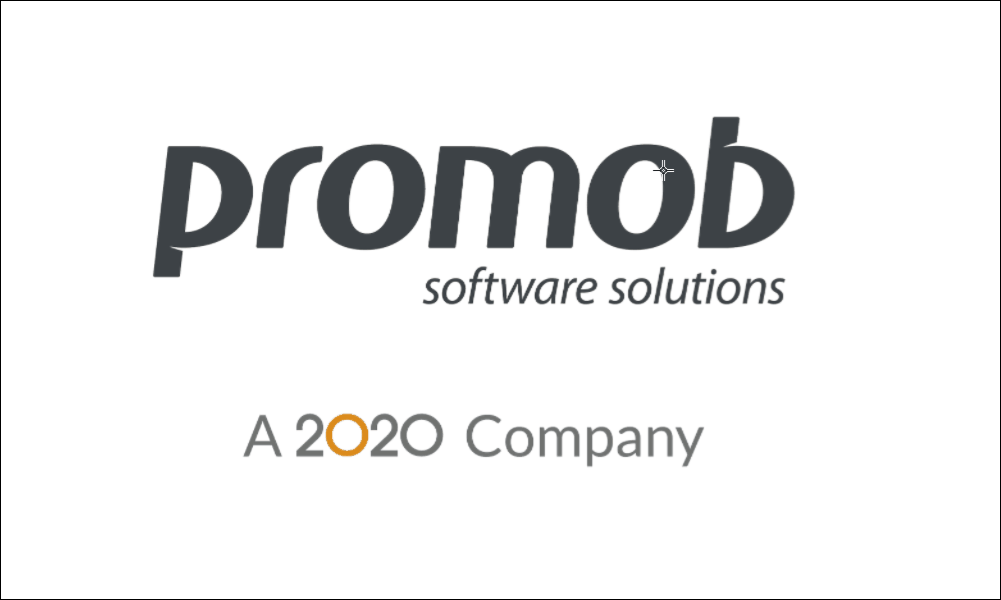 IMPORTANT: By default, all items that have information to be exported are selected.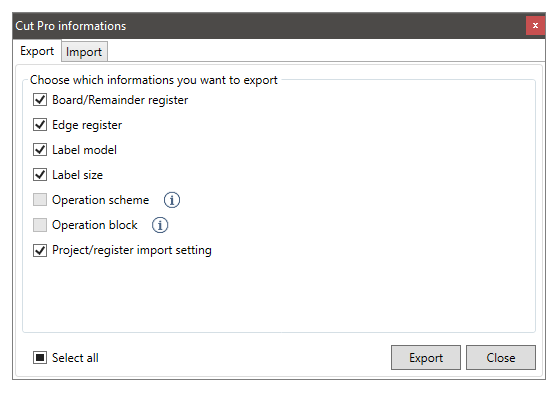 IMPORTANT: By default, all items that have information for export are selected. If there is no information to export for a particular item, the item will be flagged and its checkbox will be disabled. When you place the mouse over the icon you will see the warning No information to export.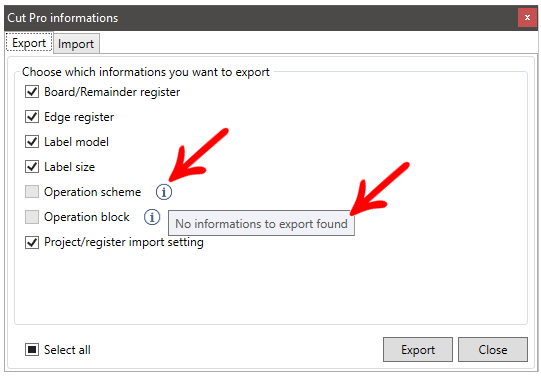 Import
1. Go to the Import tab, you will be allowed to select only the items that are in the currently selected import file.
2. Click Import.
Import of items already registered
At the time of import, Cut Pro will validate the name / description of the registration, and if one already exists with the same name, it will not be imported.
To change this behavior, in the import screen, check the option Import already registered items.
IMPORTANT: This option is displayed only when the import file is selected.