Whats happen?
When the rendering starts, the message Forbidden is displayed.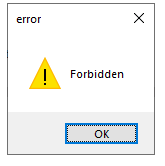 Why does it happen?
A user authentication failure has occurred.
What to do?
1. Check Internet connection
Check your Internet connection and start rendering again.
2. Log out of Promob
1. In the top right corner of Promob click on your user name and select the Logout option;

2. Confirm the logout, in the message displayed, click Yes;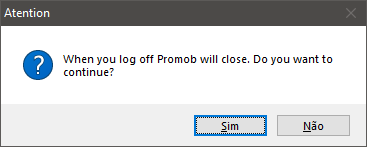 3. Reopen Promob, and log in with your email and password and check if the situation persists when rendering.