What happens?
When opening Promob the message is displayed: To use Promob it is necessary to update Promob. Click OK to update.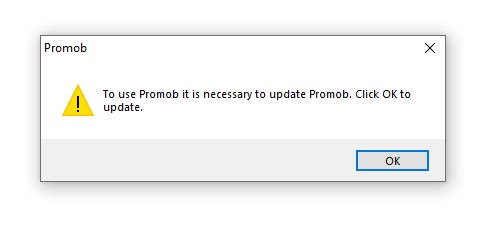 Why does it happen?
The situation occurs because the SAntivirus (Segurazo) application is installed on the computer and excludes important files from Promob.

How to solve?

Solution 1: uninstall SAntivirus (Segurazo)

1. With the help of a computer technician, uninstall the SAntivirus application, which may also appear under the name Segurazo;
NOTES: You must check the Full Scan option when updating. If the option does not appear on the first update, update again afterward.
3. Open Promob;

Solution 2: contact Promob support
1. Open a request for Promob support.
To find out how to open a request, click here.