In an installation, the actions available on the Actions button, under Installation details, can be performed.
The Check-in and Check-out actions can only be added if an appointment linked to the installation has been previously added to the Schedule button.
The Quit and Finalize actions are reported to the company and after their execution, they can no longer be undone.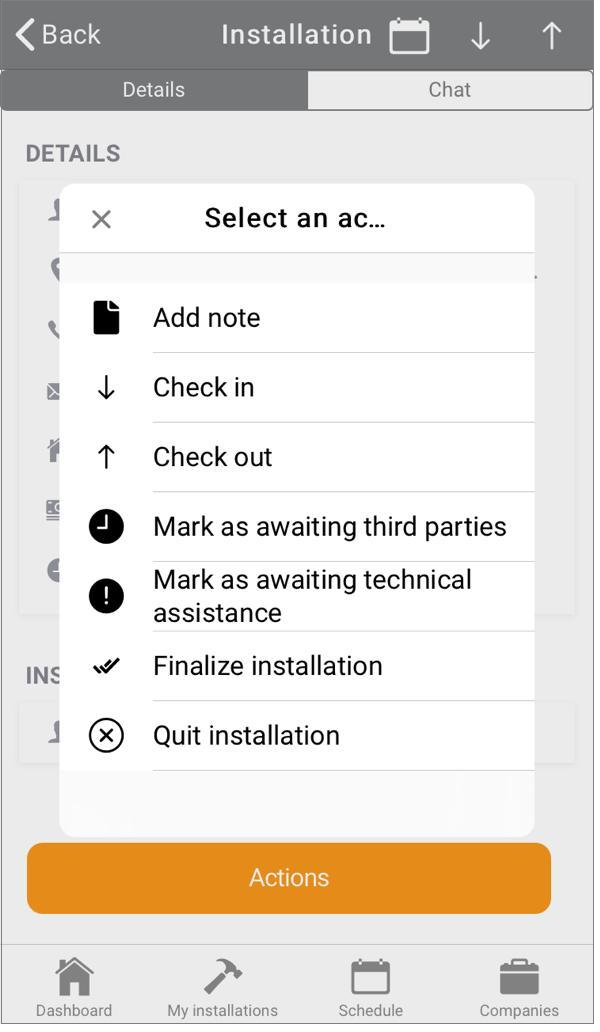 When selecting an action, it is still possible to add an image to it, selecting from the gallery of your smartphone or directly accessing the camera.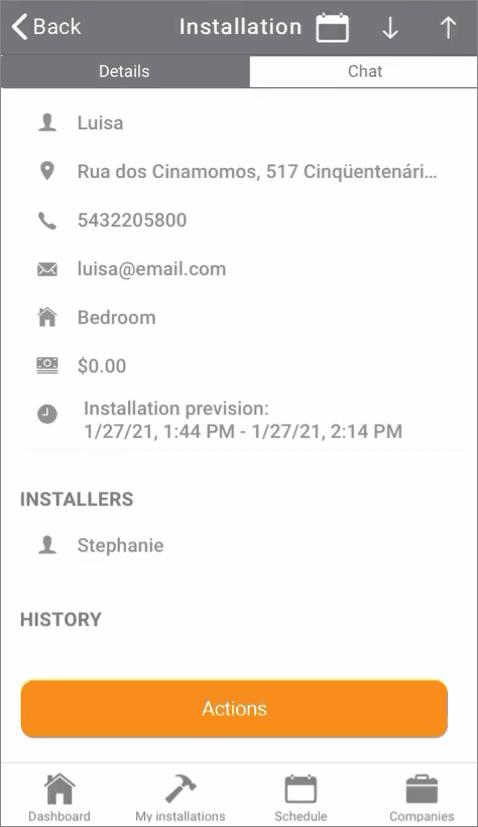 The occurrences of the installation generate automatic messages in the chat, as well as the finalization, mentioned above. As these messages go to the chat, through this resource the company is able to follow the installation progress. The images linked to these actions are also sent in the chat.