Check below the specifications and configurations available in the MAXIMA 24 MB plugin:
Available from version: Plugin Builder 1.60.17.6
Machine Type: Glass Cutting Machining Center
Manufacturer: CMS
Generated file extension: .Mpr
Manual: manual provided by the manufacturer, click here.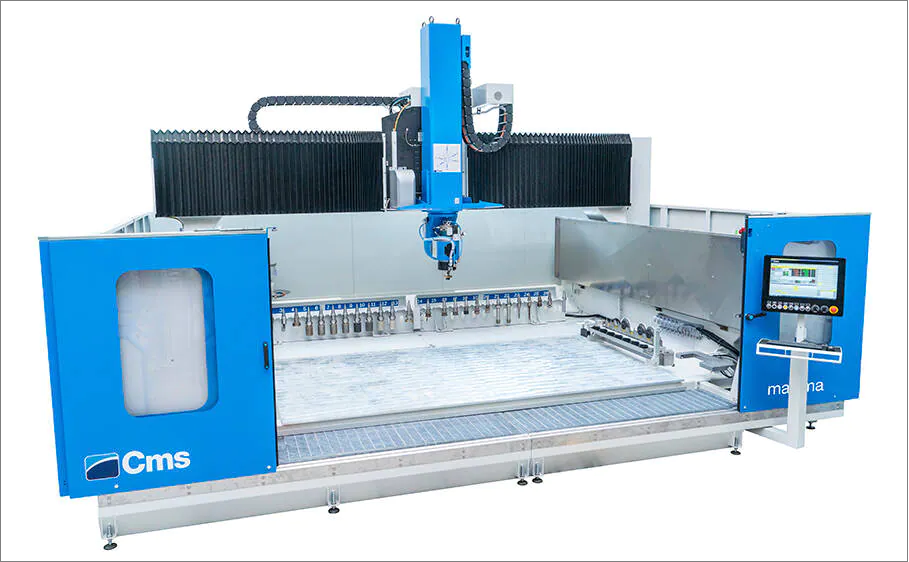 Layers
Plugin files are generated in DXF format, so Setup is done from Layers. It is recommended to associate processes with ripping and machining operations and associate a Layer name to each process in Setup, as shown in the following example: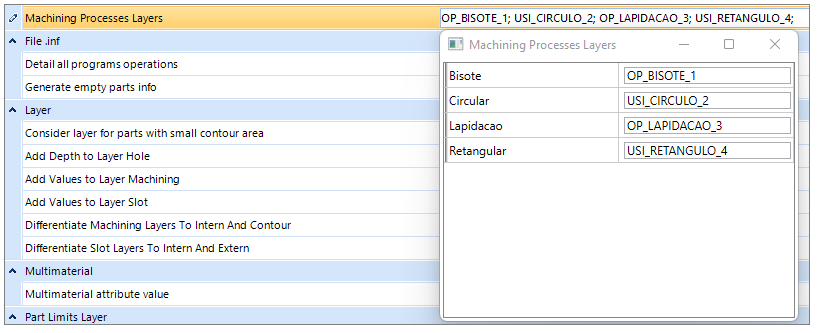 Multimaterial attribute value
The Multimaterial attribute value option defines for which material the current Setup generates the files.
In each CNC Plugin Setup, the name of the material to be used is defined, and then, the Plugin only generates CNC programs for parts that have the MULTIMATERIAL_VALUE value, equal to the one defined in the Setup.
This option requires the MULTIMATERIAL_VALUE attribute to be properly registered, and to have at least one proposed value. To find out more information, click here.
Therefore, a Setup must be created for each material used.
Layer with part boundaries for cutting
In the CNC configuration, it is possible to define a Layer to be created with the limits of the part, that is, in addition to the representation of the part, a rectangle with the limits of the part is also created in the *.DXF file. This rectangle is located on this specific Layer, with an editable name in the Layer Name with the part limits field.

Logo: If the part has dimensions 300 x 300 mm, the rectangle to be created in the Layer will have these same dimensions.
By checking the option Generate layer with part limits for cutting. All generated files generate the part boundary layer.

However, it is possible to limit the creation of this Layer only to non-rectangular parts, also checking the option Generate layer with part boundaries for irregular parts only.

In this way, this Layer is limited to pieces with different formats, to serve as a basis for cutting the material.
EXAMPLE: use the name CUT in the Part Boundary Layer.
Ask in the environment: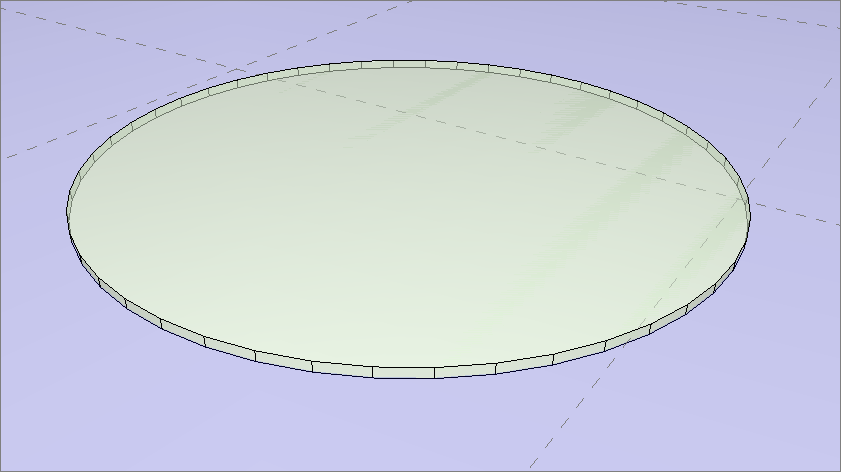 Generated file: