In the furniture industry it is very common to need triangular parts, as the examples below show:

In order for hole processing, machining, and edge geometry to be generated properly and consistently, proper geometry treatment is mandatory. In many cases this is also necessary for the creation of geometry resizing rules within the product master.
This should occur by adding a 1mm edge (recommended value and and applied to the Bow menu under Selected Edge) for angles less than 90 degrees. As an example, we will use the Trapezium Rectangle item. This in its geometry, will have the 1mm edge included in the upper part of the geometry, as below: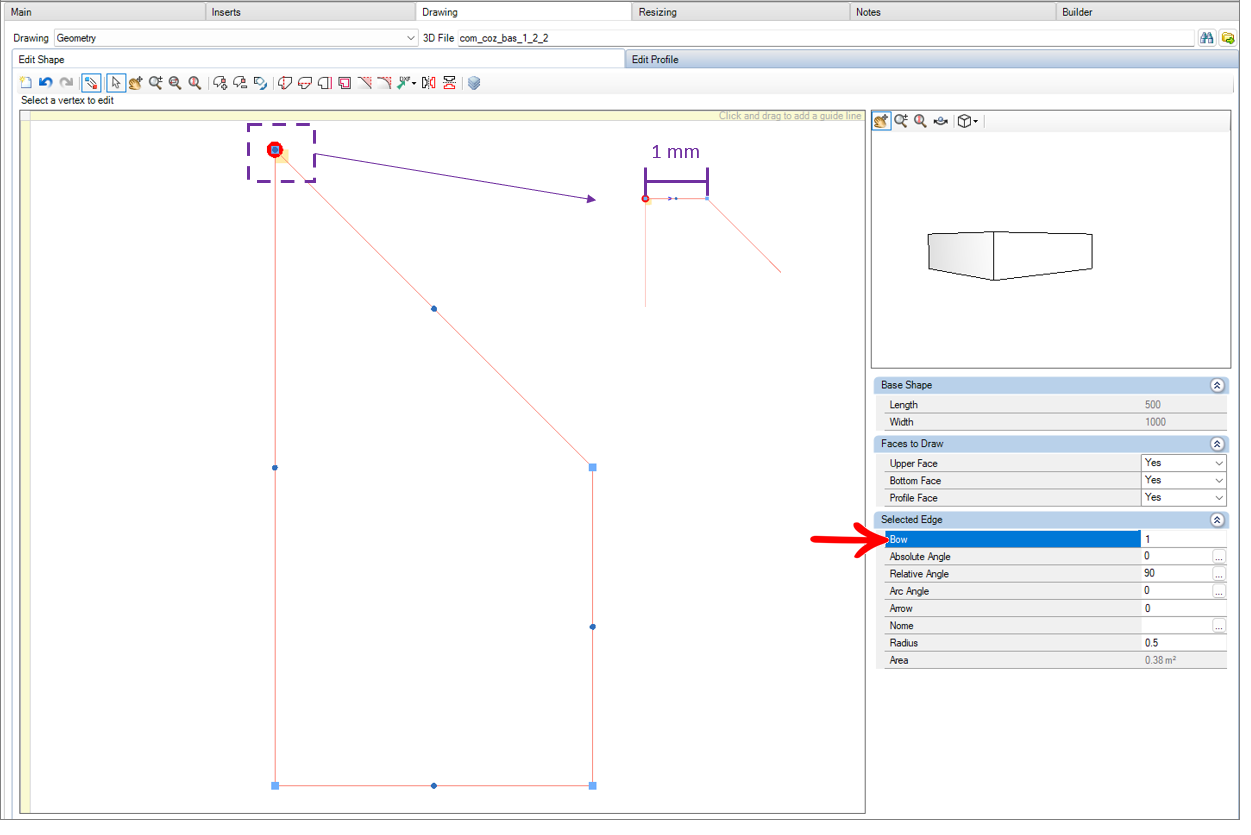 The part, containing this 1mm edge, does not need to have edge tape information applied to it, for example, because in real life, in its production process, this value will be offset or will be of negligible value at the moment that it has edge tape applied to it. In any case, you can apply tape to it if you are aiming for higher values than recommended.
IMPORTANT:
Note that the part needs the necessary attributes for generating information for reporting, CNC and ERP integration accordingly, for more information click here.
The part must also have the necessary attributes for resizing behavior, custom or default, for more information click here.