Available in the products
Connect as of version 2.2.9
It is possible to create an import key for a project, so it can be imported into another Promob. For that:
1. In the desired project, click Create Import Key.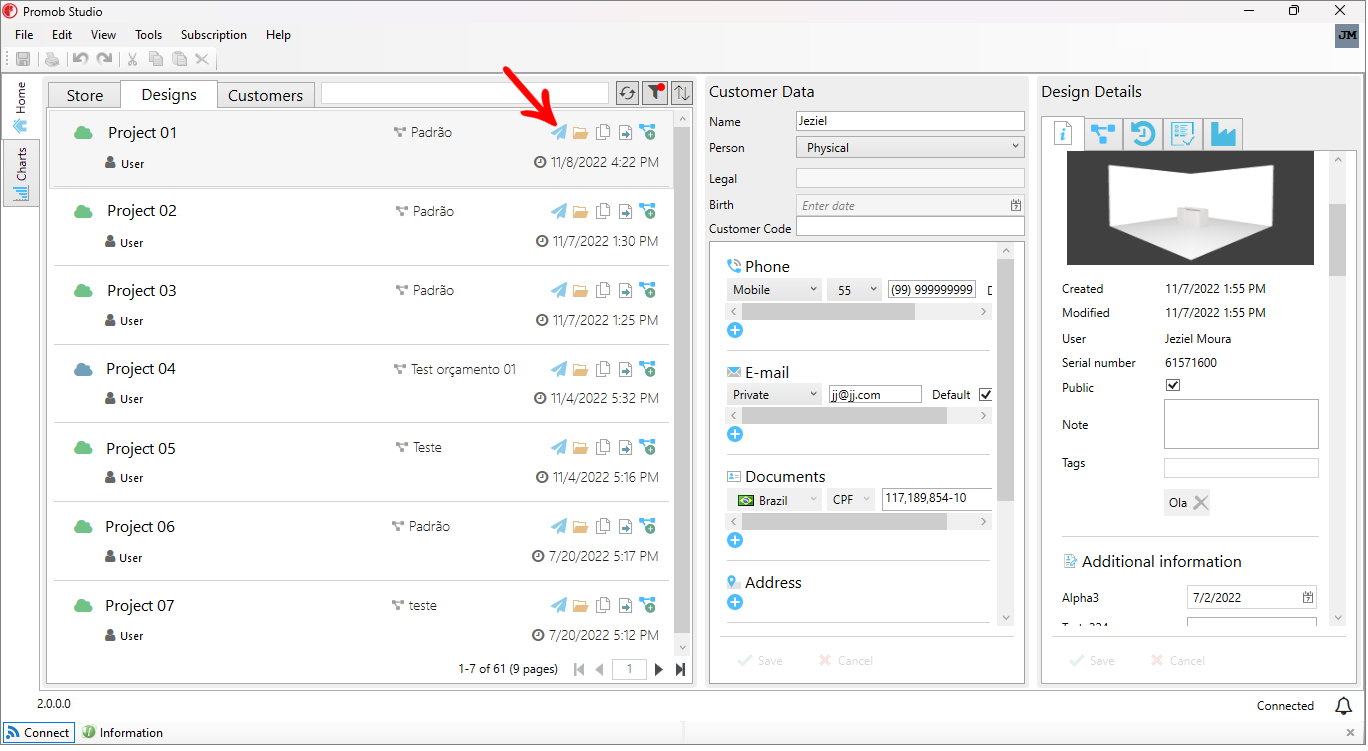 2. The window with the created key is displayed, to copy the key click on Copy to clipboard. Share this key with whoever wants to share your project.
3. To import the project in another Promob, access File - Import Project, in Import Key insert the generated link.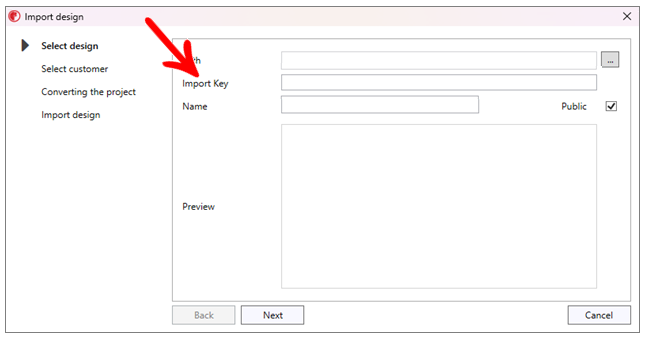 4. After pasting the key in the indicated field, a preview of the project is loaded, from that moment on the import of the project will be in the same way as it was done from the project file.